How to arrange Arts Award adviser training for a group
If a group of people from your organisation want to start running Arts Award, or train to deliver another level, we have a range of training options to meet your needs. Follow this flow chart to find the best choice for your team…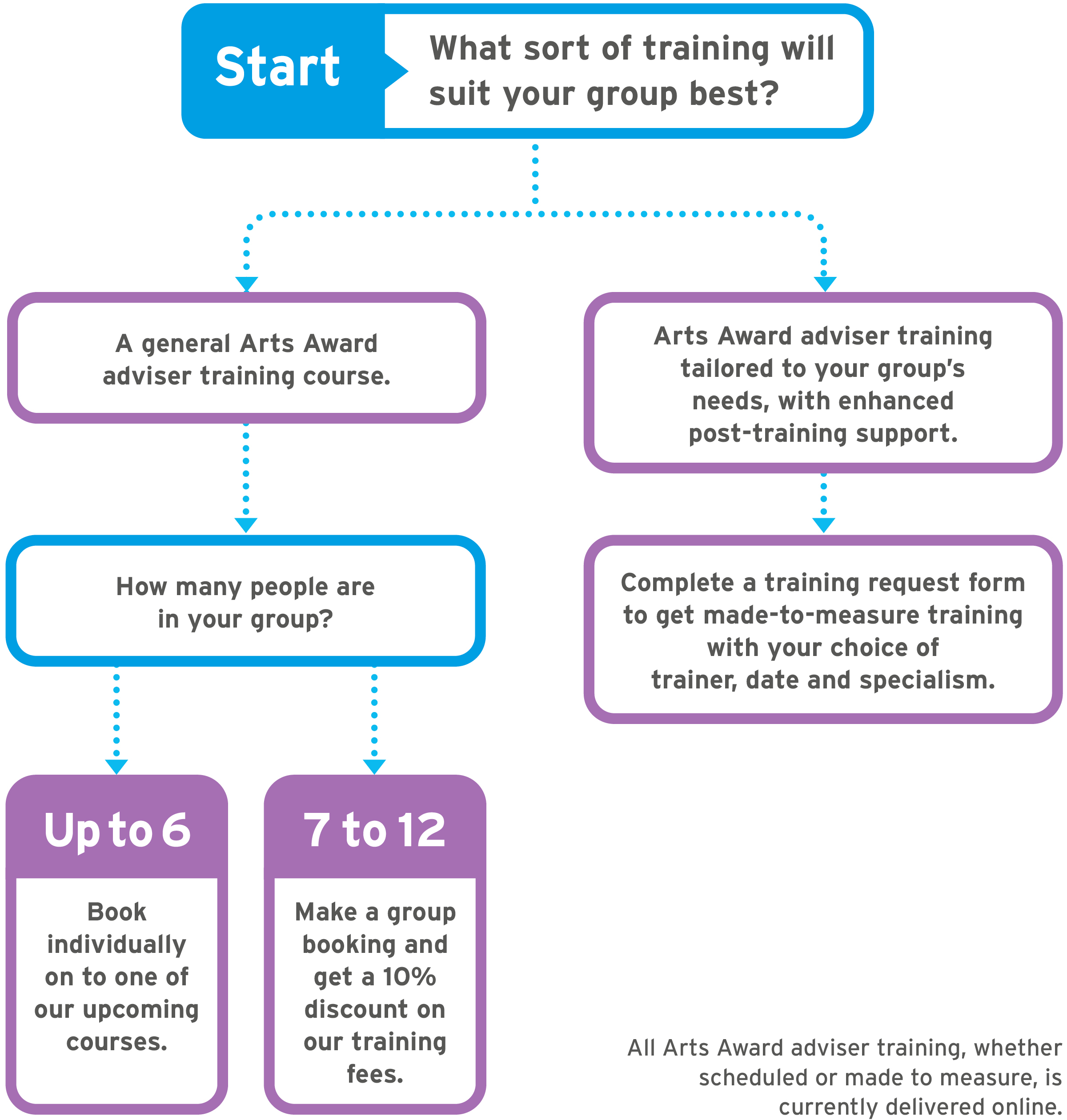 Booking a small group on to a scheduled course
For groups of up to six people wanting to attend the same course, we recommend each participant books their place individually. Click here to see a list of upcoming dates.

Booking a large group on to a scheduled course
Groups of between seven and 12 get a group-booking discount on our scheduled Arts Award adviser training courses. Simply complete a group booking form and email it to training.team@trinitycollege.co.uk. Our team will book your entire group on to your chosen course and send you a group invoice with 10% off our usual training costs.


Made-to-measure group training
Made-to-measure Arts Award adviser training is ideal for up to 12 people who want to deliver Arts Award in the same setting or arts sector, or to a targeted group (such as children with special educational needs) or on a large scale. You'll pay a flat fee (whatever the size of your group) and have your choice of trainer, date and time, plus course content tailed to your specific requirements. A named contact at Trinity will support your group through the process and you'll benefit from enhanced post-training support too. Find out more about Made-to-Measure training.

Any questions?
Our Help Centre has lots more information about booking Arts Award adviser training, including for a group. If you can't find an answer to your question, contact our training team for support.