Group training options
How to arrange Arts Award adviser training for a group
If a group of people from your organisation want to start running Arts Award, or train to deliver another level, we have a range of training options to meet your needs.


What sort of training will suit your group best?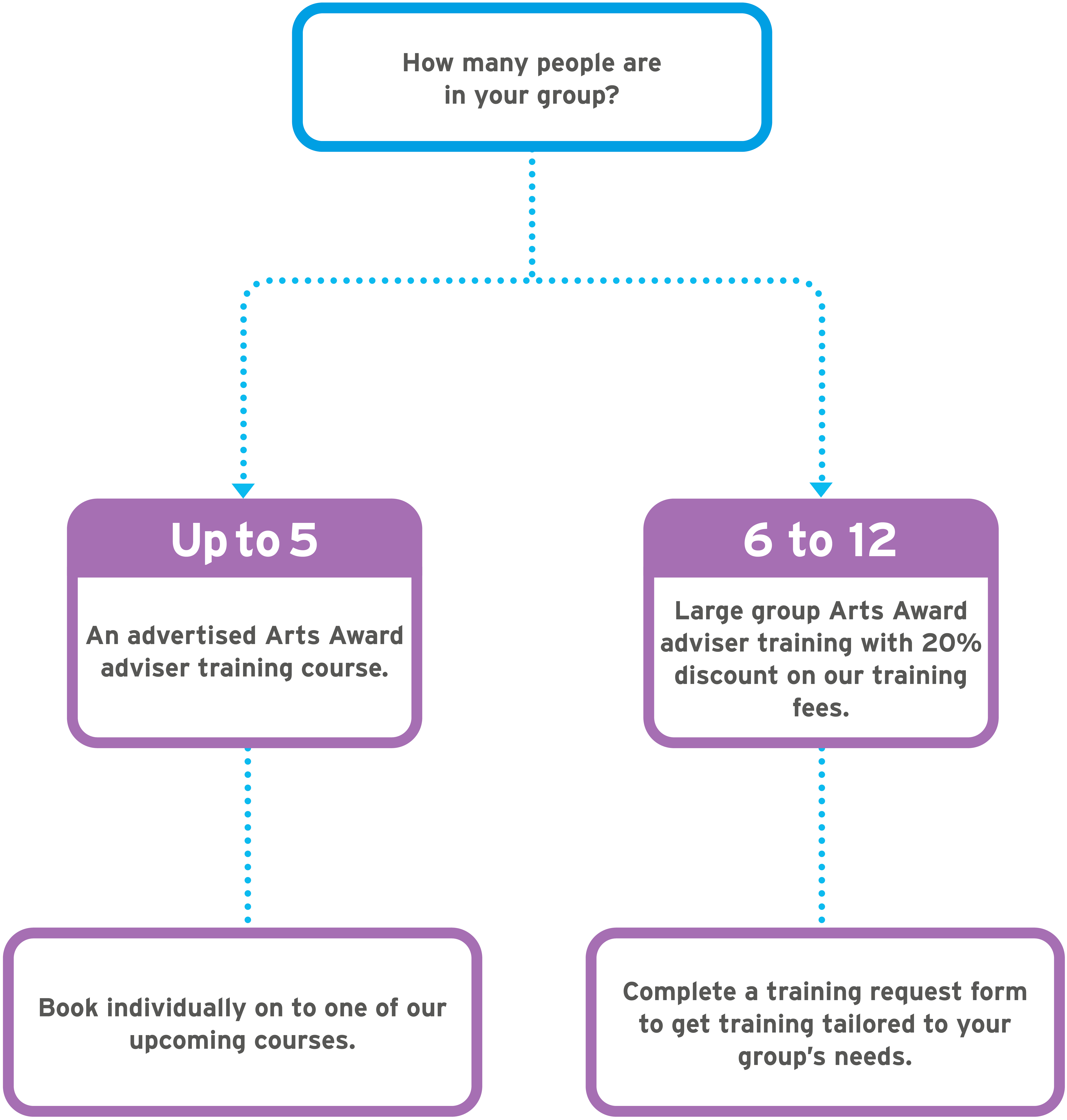 Booking a small group on to a scheduled course
For groups of up to five wanting to attend the same course, we recommend each participant books their place individually. Click here to see a list of upcoming dates.

Booking a large group on a private training date
Large group Arts Award adviser training is ideal for 6 to 12 people who want to deliver Arts Award in the same setting or arts sector, or to a targeted group (such as children with special educational needs) or on a large scale. You'll pay a 20% discounted fee per person and have your choice of trainer, date and time, delivered face-to-face or online, plus course content tailored to your specific requirements. The training team at Trinity will support your group through the process. Find out more about our large group training and discounted costs here.


Made-to-measure group training
If your training plans include national partnerships or a series of training events, you may want to talk to us about made-to-measure bespoke group training where we can discuss how we can best support you on your Arts Award journey. You can contact our Arts Award Subject Expert directly by emailing Judy McFall here.

Any questions?
Our Help Centre has lots more information about booking Arts Award adviser training, including for a group. If you can't find an answer to your question, contact our training team for support.
Useful links