Arts Award and Charanga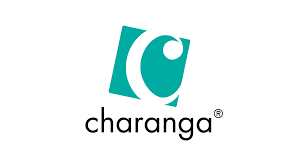 Arts Award at Discover, Explore and Bronze levels fit well with Charanga resources to support your pupils.

Students can work with their teacher through Charanga's resource library to find inspirational content. They can record their own music, watch videos and listen to the audio samples curated by professional artists in YuStudio, Charanga's beginner-friendly digital audio workstation.
The teaching and learning platform enables them to evidence the music-making activities they have participated in and reflect on the skills they have learnt within Yumu, Charanga's student-facing workspace.

Teacher Guides support lesson planning and delivery, as well as downloadable pupil logs and an interactive Bronze Portfolio for pupils to upload evidence and their creative work.
Start a no-obligation 30-day trial to explore the Charanga platform fully.
If you are a Music Hub or Service planning large numbers of Arts Award please get in touch to discuss options for support.


Arts Award discount for Charanga schools
The Charanga/Arts Award discount code is available until the end of March 2024. Participating schools and music hubs and services will be able to receive the discount code to use via the Charanga website.
The discount available is:
• Arts Award Discover certificate fee: £3.05 (instead of £4.70) per young person
• Arts Award Explore qualification fee: £11.50 (instead of £16.00) per young person
• Bronze Arts Award qualification fee: £20.50 (instead of £27.00) per young person

Centres will need to add the discount code when they enter young people for their awards and follow the steps below to claim the discount.


Terms and Conditions:
1. To qualify for the discount rate, young people must be entered for their award via the centre portal no later than 31 March 2024
2. The specified steps* must be completed when entering young people to secure the discount, otherwise normal fees will apply
3. Trinity reserves the right to withdraw this offer at any time
4. No cash alternative will be offered.

*Steps to secure the discount:

i. Provide young people's details via the centre portal as normal, enter the specified discount code in the 'Comments' box but don't press 'Submit'

ii. Email Trinity to request that the discount is applied to the total fee. In the email, please tell us your centre name and the level you're entering young people for.
iii. Trinity will process the order, adjust the fee in line with the advertised discount level and generate the invoice. You will receive the invoice automatically via email once the order is processed.
If you have any questions or want to find out more check out the Arts Award Help Centre