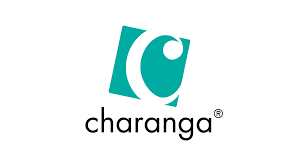 Welcome to the Charanga and Arts Award partnership!

Arts Award is a range of unique qualifications that supports anyone aged up to 25 to grow as artists and arts leaders, inspiring them to connect with and take part in the wider arts world through taking challenges in any art form – and is highly suitable for a broad range of music learning and activities.

Arts Award at Discover, Explore and Bronze levels fit well with Charanga resources to support your pupils. For example, lesson schemes and freestyle resources provide taking part activities – and pupils can provide evidence of taking part and reflect on skills learnt using YUMU. Charanga musician and composer resources can provide inspiration for finding out about artists/practitioners.

Charanga is developing new bespoke Arts Award pathways and log/portfolio resources and will be announcing the Discover resources soon.

Arts Award qualifications are regulated by Ofqual (Office of Qualifications and Examinations Regulation) in England, CCEA Regulation in Northern Ireland and by Qualifications Wales. Find out more about Arts Award.

If you are a Music Hub or Service planning large numbers of Arts Award please get in touch to discuss options for support.

Interested in becoming an Arts Award centre?
If your school / music service is not already a registered Arts Award centre you'll need at least one person from your organisation to complete a training course to become an Arts Award adviser. Find out more about adviser training and book a course.
---
Arts Award discount offer for Charanga schools
The Charanga Arts Award certificate and moderation discount code is available until the end of March 2022. Participating schools and music hubs and services will be able to receive the discount code to use via the Charanga website.
The discount available is:
Arts Award Discover certificates for £3.05 instead of £4 per young person
Arts Award Explore moderations and certificates for £11.25 instead of £13.75 per young person
Bronze Arts Award moderations and certificates for £20.50 instead of £24.50 per young person
Centres will need to enter the discount code at the point of booking a moderation or submitting names for Discover using the 'contextual information' box.
Terms and Conditions:
To qualify for the discount rate, the booked date for your moderation must be no later than 31 March 2022
Discover certificates must be ordered by sending a completed enrolment spreadsheet no later than 31 March 2022
The discount code must be provided at the time of enrolling names, otherwise our normal per-head fees will apply
If you have any questions or want to find out more check out the Arts Award Help Centre