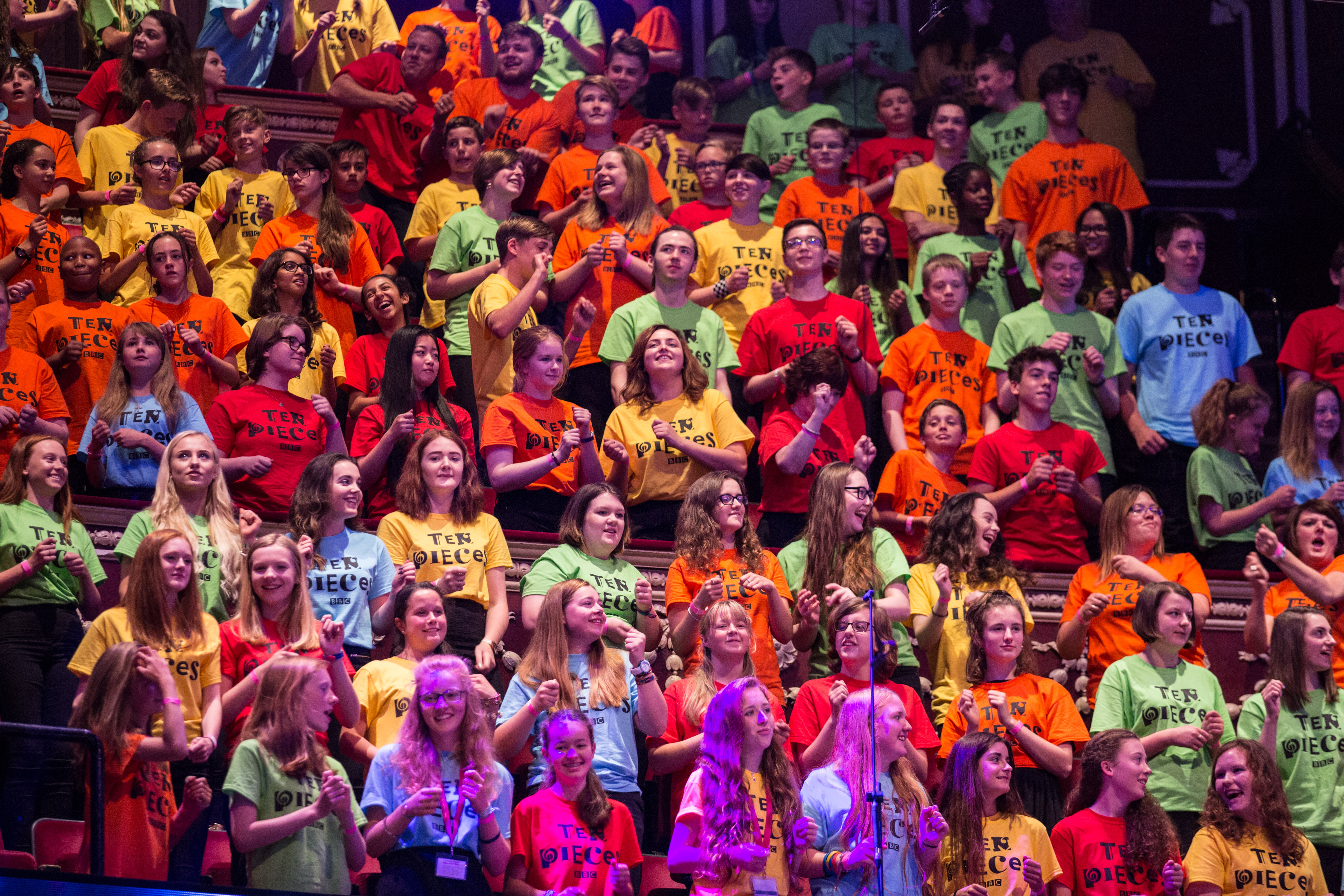 Arts Award and BBC Ten Pieces are working together to support schools who would like to deliver Arts Award's unique qualifications alongside their Ten Pieces Project.
| | |
| --- | --- |
| Ten Pieces is an exciting initiative for schools, led by BBC Learning, BBC Music and the BBC Orchestras and Choirs, focusing on classical music and creativity. Ten Pieces aims to open up the world of classical music to a generation of children and inspire them to develop their own creative responses to the pieces through a range of art forms. | |
There are currently four sets of Ten Pieces for primary and secondary schools to explore, with a repertoire ranging from baroque to contemporary. For each piece you can find an exciting range of free teaching resources including short video introductions to each piece, six weeks' worth of lesson plans, instrumental and vocal arrangements as well as video masterclasses to inspire students to get creative with classical music. Schools can register for news about Ten Pieces and use online resources to take part. The project is supported by more than 260 Champions including Music Education Hubs, Music Services, orchestras, film, dance and other arts organisations from across the U.K.
New for 2019 is the Trailblazers programme, showcasing works that have helped expand our musical horizons, pieces that have introduced new cultures and sound worlds into the orchestra, and composers whose lives and works have made them pioneers. For the first time, BBC 10 Pieces will be exploring music for Film and Television and looking closer into music with influences from across the globe.
For more information about BBC Ten Pieces please go the BBC website.
How does it link to Arts Award?
Arts Award is a fantastic way to recognise the creativity and engagement of students through the Ten Pieces project, giving them a great sense of achievement at the end of the process - and an added opportunity for schools to celebrate.
BBC Ten Pieces challenges young people to respond creatively using composition, digital art forms, dance, and performance poetry which fits well with Arts Award.
The three Ten Pieces stages - inspiration, exploration & creativity, and presentation and performance work well with all five Arts Award levels from Discover to Gold.
Resources to help you deliver
We have created some resources to help you map your delivery of BBC Ten Pieces to Arts Award Discover, Arts Award Explore and Bronze Arts Award.
Tameside Cultural Services and Curious Minds have also created a specially designed arts log at Explore level that children can use to record their evidence for their Arts award Explore.
Special moderation discount
As part of our partnership we are offering a discounted rate to all centres doing Arts Award through BBC Ten Pieces.
This means you can get
Arts Award Discover certificates for £3.05 instead of £4 per young person
Explore moderations and certificates for £11.25 instead of £13.75 per young person
Bronze moderations and certficates for £20.50 instead of £24.50 per young person.
The offer runs for moderations/certifications up to the end of July 2021 and can be claimed by putting the offer code 'TENPIECES20' into the box titled 'Provide a brief description of your project'
For further information on moderation and certification please see www.artsaward.org.uk/moderation
Terms and Conditions:
Moderations/certifications must be booked in for the period 1 September 2020 – 31 July 2021 to qualify for the discount rate.
Promotion runs from 1 September 2019 – 31 July 2021.
Trinity reserves the right to withdraw this offer at any time.
No cash alternative will be offered.
You need to be a trained Arts Award adviser to qualify for the offer.
Offer code must be provided at the time of confirming names.