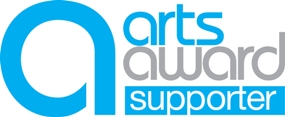 Arts Award Supporters
are arts and cultural organisations that offer events, activities and opportunities which help young people achieve their Arts Award. You can use them to enrich the arts experiences you offer or to support young people who want to explore arts interests outside your expertise.
Explore your Supporters by visiting their website, reading their programmes, making a visit or contacting them to ask what they can offer you. Many Supporters are keen to develop partnerships with Arts Award centres and will create programmes with you which embed Arts Award.


Supporters also promote specific opportunities on
Arts Award Voice
, an online youth magazine supported by Arts Award, so do encourage your young people to take a look.