Linking the programmes
Coram Shakespeare Schools Festival (CSSF) supports schools to perform abridged Shakespeare plays in professional venues across the UK.
Arts Award can work at different levels within your CSSF production, recognising students' work directing, performing, working backstage and marketing


teacher-directed plays can be mapped to the Discover, Explore, Bronze and Silver awards, while student-directed productions fit well with Gold


Arts Award offers opportunities for students to develop distinct roles and responsibilities within a student production company


Have you linked, or do you plan to link, Arts Award to CSSF?
Please let us know - we'd love to hear how it went or what you're planning.
Support and resources:
For more information on how to link the programmes, see our Discover, Explore, Bronze, Silver and Gold mapping resources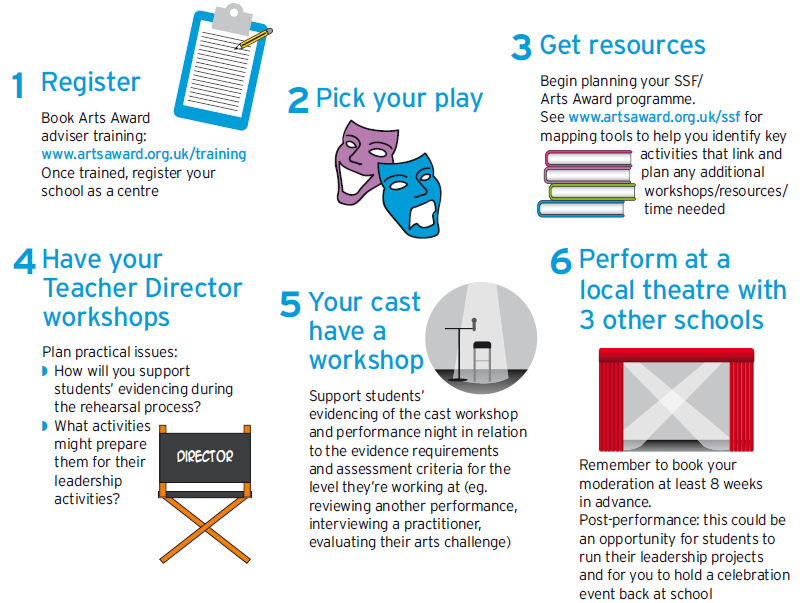 For advice, ideas and guidance on how to link the programmes, contact the Arts Award support team.
Hear about Clapton Girls' Academy's experience

'This is a very positive experience for young theatre practitioners as it allows them to see the endless possibilities taking part in the arts can bring.'
Ishbel Nicol, Drama Teacher, Clapton Girls' Academy

(Clapton Girls' Academy SSF cast and Bronze Arts Award achievers pictured below) Read the case study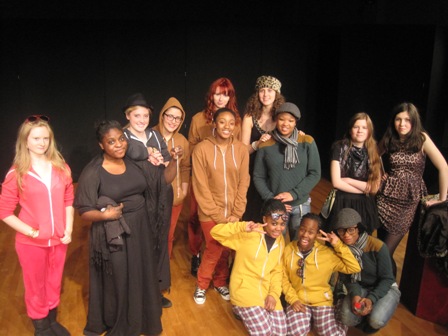 'I think that getting involved in the Shakespeare Schools Festival is an ideal way to participate in an activity or set yourself a challenge for your Arts Award. Moreover, I think that the festival can really develop your ability to co-operate with others and boost your confidence, in the way that a good arts event should. For me the experience has definitely been beneficial.'
Alice, Silver Arts Award achiever, Linton Village College
Trinity's Plays in Production assessments
Schools who participate in the Shakespeare Schools Festival can also certify their work through Trinity's Plays in Production assessments. Trinity's Plays in Production certification is a group assessment for plays performed to a public audience. Productions are assessed as a whole and everyone involved in the production is awarded a certificate. Your SSF production may be entered at any level from Grade 1 to Grade 8 dependent on the age and standard of the cast and crew. Your school must be registered with the Shakespeare Schools Festival to get involved.