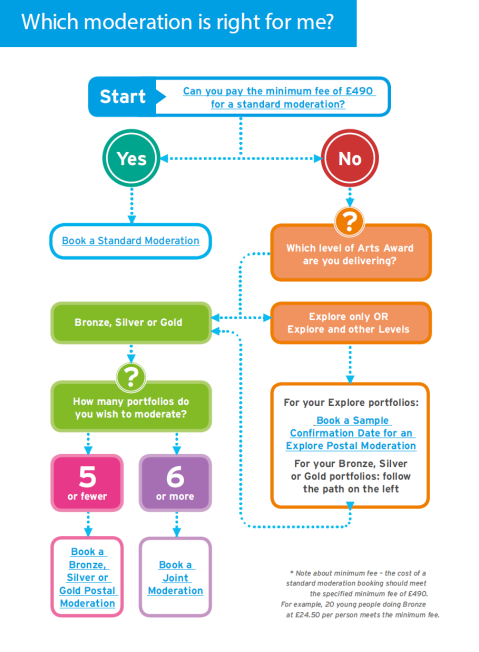 A moderation involves a moderator, trained by Trinity College London, looking at a selected sample of the young people's work in order to validate an Arts Award adviser's assessment.
Am I ready for moderation and how do I request a moderation?
As an Arts Award adviser, whilst planning your Arts Award project with your young people, you should also be thinking ahead to when you think your young people's work will be ready for moderation.
Before booking a moderation you should ensure you are linked to an Arts Award centre (find out more about registering or linking to a centre).There are a number of moderation options available and these vary depending on the number of young people you are working with and the level of Arts Award you are working on.
Select the relevant level of Arts Award to view the certification/moderation options available.
Please note, from December 2016, we have updated our Arts Award Terms and Conditions of booking. Click here to read a summary of these changes.