Teaming up for success
We want Arts Award to reach as many young people as possible, and we see working with others as a key way of doing that.
Within this section you can find out about our existing alliances and special partner projects we're currently working on.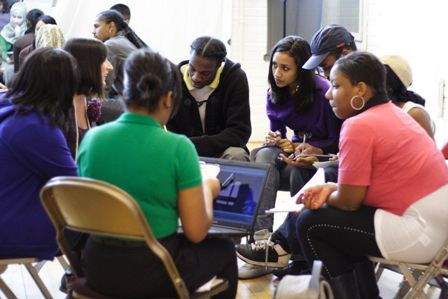 New partnerships
Our criteria for beginning a new partnership are simple:
Which - and how many - young people will benefit?
Do we share core values and strategic objectives?
Are there the time and resources to make this work - now or in future?
If you feel that these apply to you and you're interested in collaborating with Arts Award, please contact Diana Walton, Arts Award Lead Development Consultant, enquiries@artsaward.org.uk