A delivery approach for your school
Arts Award's flexible framework means it can be delivered in a way that works for your school. These are just some of the successful approaches schools are taking, along with resources to support them, to hear stories of some of these approaches in action read our school case studies.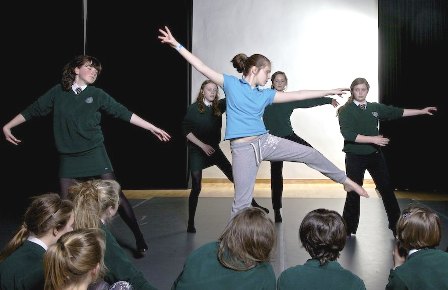 Make use of our comprehensive School Resources Pack
With support for large group deliver and much more, this is a must read for all schools!


Support students with special educational needs
Find information, support and resources on our special educational needs page


Deliver Bronze in five days as part of a special project or arts week
Use our five day Bronze resource to plan your programme


Use Arts Award to accredit students' participation in Shakespeare Schools Festival
Find out how to link the programmes on our Arts Award and SSF page


Support young people in challenging circumstances
Find out more about using Arts Award with young people who are in challenging circumstances


Deliver via one of our partnerships projects
We have partnerships and alliances with a number of national organisations which allow you to deliver Arts Award alongside their programmes, see our partner page for more.
Discover in a Day: Music
New support is available for advisers in primary schools; both music teachers and non-specialist staff. A newly created resource can be used to support First Access*, Whole Class Ensemble Teaching or other music projects and programmes. Download it now from the adviser hub (search for Discover in a Day).

A follow up resource "Step up to Explore Music" is coming soon.

Young musicians guide to Arts Award
Check out this handy new guide for young people, teachers and parents explaining how a music-themed Arts Award fits well alongside music grade exams, or as a stand-alone qualification. Download it from the adviser hub (search Young Musicians)

*First Access is one of the key initiatives of the government's National Plan for Music Education. The aim of the First Access is to introduce students at Key Stages 1 – 3 to learning an instrument through weekly whole class instrumental lessons. Discover is an ideal framework to support First Access, extend learning and leadership and demonstrate outcomes.
Support for advisers
Once trained, Art Award Advisers can access a range of free support via the adviser hub.
Case studies – search our case study bank to get ideas and inspiration for projects
Resources – all our support resources are held together in one place and are easily browsed or searchable by key words
Support – find out about the support on offer from visits and surgeries to interactive guides
Please note: you must be a trained adviser to access this support
Keeping in touch
For guidance on planning and delivering Arts Award in your school, contact the Sector Support Team on 020 7820 3383
What next?
Follow these links for more guidance:
Please note: the resources on this page are planning tools only and should not be used as a substitute for the adviser toolkit. In order to deliver Arts Award, you must have completed adviser training at the appropriate level. Book a place on a training course