A big congratulations to our new 2015-2016 Good Practice Centres. Arts Award Good Practice Centres inspire existing and potential Arts Award advisers by sharing their practice and advocating for the award in their communities and more widely. In return, we celebrate their achievements, profile their success and promote their work as part of our support offer to advisers.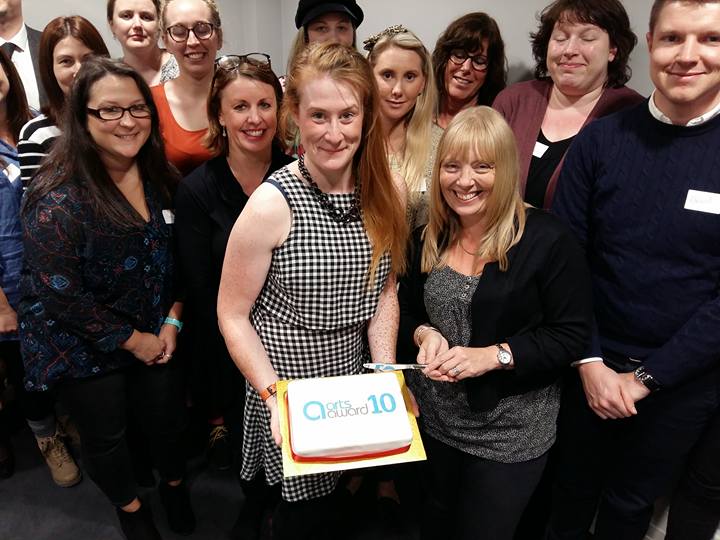 The 18 centres were selected from a range of sectors including schools, youth and community centres and arts and cultural organisations. We look to our Good Practice Centres to have a creative and innovative approach to delivering Arts Award and have strong links with the community and other local organisations.
In 2015-2016, the Good Practice Centres are:
Brighton and Hove City Council Youth Arts Project
Chingford Foundation School
Civic Arts Centre
Falinge Park High School
Full House Theatre
Moorlands Primary School
Nonsuch Theatre
Orleans House Gallery
Queen Elizabeth School
South Tyenside Libraries
St Joseph's College
Staffordshire Libraries
The Core at Corby Cube
Towner Gallery
Victoria Education Centre
West Yorkshire Playhouse
Woodlands Community College
Work in Progress Arts
Brand new for 2015 is the introduction of Good Practice Mentors. These are centres who have previously help Good Practice Centre status and who will use their expertise and experience of the Good Practice Centre programme to support and encourage the new centres for 2015-2016.
Find out more about our Good Practice Centres and Mentors at artsaward.org.uk/goodpractice
5 October 2015