Joshua Gould, working towards his Gold Arts Award has been recognised at an award ceremony by Creative & Cultural Skills as Creative Apprentice of the Year.
The awards took place on 5th of March at the Backstage Centre in, Purfleet, Essex, which has been the home to the likes of Leona Lewis, The Only Way is Essex, Royal Opera House and Film London.
In their eleventh year, The National Apprenticeship Awards are a celebration of apprentices and employers involved in Apprenticeships across England.
Joshua is an avid member of the Arts Award Youth Network, a team of 15 young people who act as ambassadors for Arts Award, run Arts Award Voice (an online magazine for young people doing Arts Award) and link up young people locally.
Gold Arts Award is nationally recognised on the UCAS Tariff (16 points) as well as RQF Level 3. Alongside Bronze and Silver Arts Award (Level 1 and 2), the Gold Award has been used to add value to apprenticeships for years, providing apprentices with a structure for extending their cultural experience and offering additional creditation."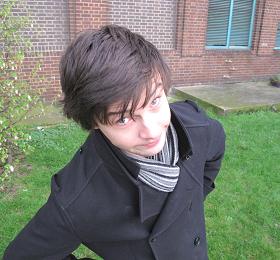 Talking about his apprenticeship experience, Joshua Gould says: "I enjoy the fact that I have been warmly integrated into the workforce despite my lack of experience. The amount of trust that has been given has allowed me to grow as a person as well as an employee."
Creative & Cultural skills and The National Skills Academy celebrates the seventh year of National Apprenticeship Week this week, (3rd-7th March).
National Apprenticeship Week is the time when all eyes are on apprenticeships and we are delighted that Arts Award ambassador Joshua has been recognized in this way.
More information about Gold Arts Award can be found here.