Do you work with children or young people in England for whom access and inclusion is an issue? Could you use a little financial support?
The Arts Award Access Fund provides small grants of up to £1500 which can be used to pilot, embed or develop their Arts Award work with young people. There are three application rounds in the 2015/16 academic year, the first round was in September and round 2 is now open.
Any Arts Award centre can apply but priority will be given to centres working with children and young people with access and inclusion needs such as disabilities, special educational needs, rural isolation or socio-economic deprivation and minority groups. Further information on access and inclusion can be found here.
Money can be used for logs and booklets, fees for workshops, art materials and printing, tickets for events, travel, specialist equipment, moderations costs and further items and expenses detailed here.
The access fund has enabled thousands of young people who might not otherwise get the chance to express themselves creatively, learn about the arts and develop their skills. One centre is The Arts Excite who worked with a local charity supporting victims of domestic abuse. They created a filmed drama to raise awareness of domestic abuse and how victims can get help. All the young people involved in the project were facing disadvantage in their lives; most were living in sheltered accommodation in Slough, and not in education, employment or training.
'The Arts Award Access Fund has been one of the key factors in helping us to get The Arts Excite off the ground. Without it we would not have been able to run a pilot project and gain the momentum that we have.'
Jordon Maynard-Daley, Arts Award Adviser from The Arts Excite.
'If it was not for this project I really would not have known about domestic violence and how to spot signs of it.'
Participant M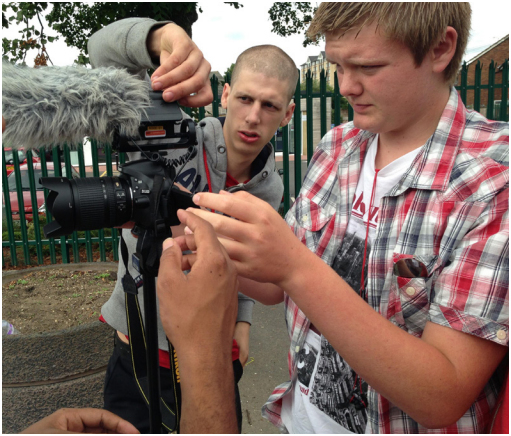 Some more examples of how Access Fund has benefitted centres in the past can be found here and guidance on completing the form can be found in this blog post.
The closing date for Round 2 is 5pm, Friday 4 March 2016.
Good luck!