Arts Award Voice shed returns to Latitude as festival and Arts Award turn 10!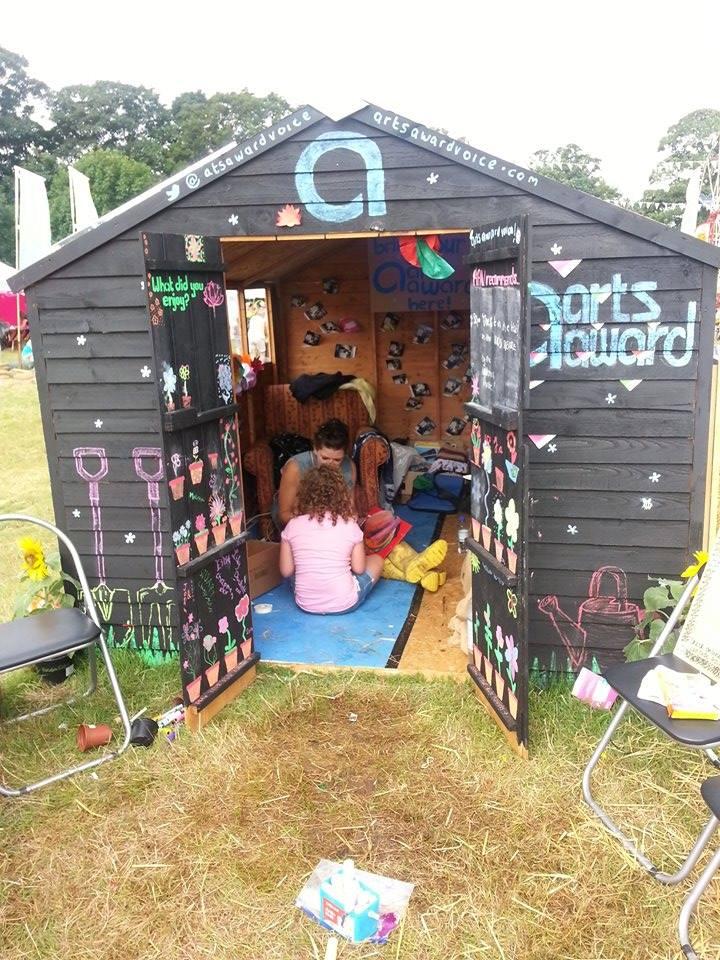 Children and young people will get the chance to work towards their Arts Award at Latitude once again as the festival, an Arts Award Supporter, welcomes Arts Award for the third year in a row.
Latitude, which takes place each July in Henham Park, Suffolk, returns for its tenth edition. Arts Award also turns 10 this year and will be marking the occasion with 10 months of celebratory activities starting in October.
Young festival-goers can get involved at three bases:
Arts Award Discover breakfast club - Enchanted Garden, from 8.30am
Arts workshops at the Arts Award tent - Kids Area
Arts Award Voice hub - Inbetweeners Teen Area
From their shed in the Inbetweeners Teen Area, the Arts Award Voice team will be on hand to answer questions about doing an Arts Award and guide those already working towards a qualification to the best opportunities on offer at the festival.
Culture Works East, who run the Inbetweeners Teen Area, are offering Arts Award at all levels on site, including Arts Award Discover on Latitude Schools Day, plus projects enabling young people to achieve Explore, Bronze, Silver and Gold levels, including Creative Arts East Young Promoters organising events and programming performances and workshops. Latitude ticket holders can sign up for a multi media Explore project at the Inbetweeners Gazebo.
Diana Walton, Arts Award Development Lead said "We're thrilled to share our birthday with Latitude. In this special year, Arts Award is offering an even wider choice of activities, so children and young people can expect spade-loads of opportunities for artistic fun and creative growth."
Latitude Festival takes place at Henham Park, Suffolk 16-19 July 2015. Latitude Schools Day is on Friday 17 July. Find out more at latitudefestival.com/schools