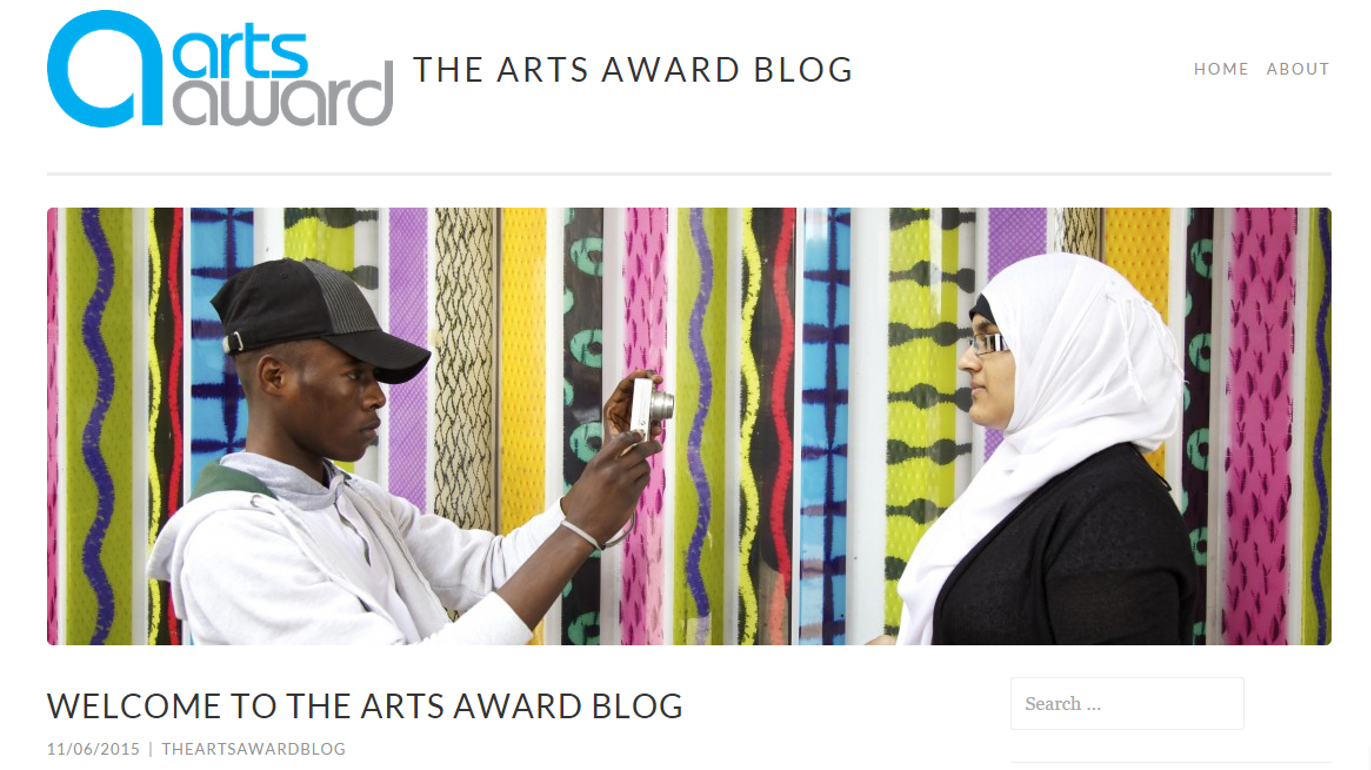 You can keep up to date with all things Arts Award via our blog. We use the blog to let you know about upcoming opportunities, resources, stories and news from Arts Award and the wider arts and education sector. Keep an eye out for guest blogs from moderators, advisers, Good Practice Centres, and our partner organisations, as well as general musings on the arts education landscape form the Arts Award team.
Please take a look around and get in touch to let us know what you think! Are there any issues you'd like us to cover, or any projects that you know of and think we should feature? Perhaps you'd like to write a guest blog for us, or would like to suggest someone who would. All your ideas and feedback are welcome - just drop us a line at artsawardenquiries@trinitycollege.co.uk.
Keep up to date with the blog by following Arts Award on Facebook and Twitter.