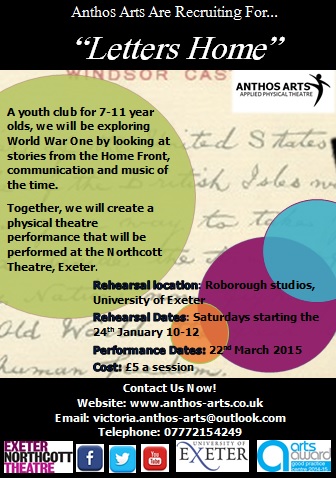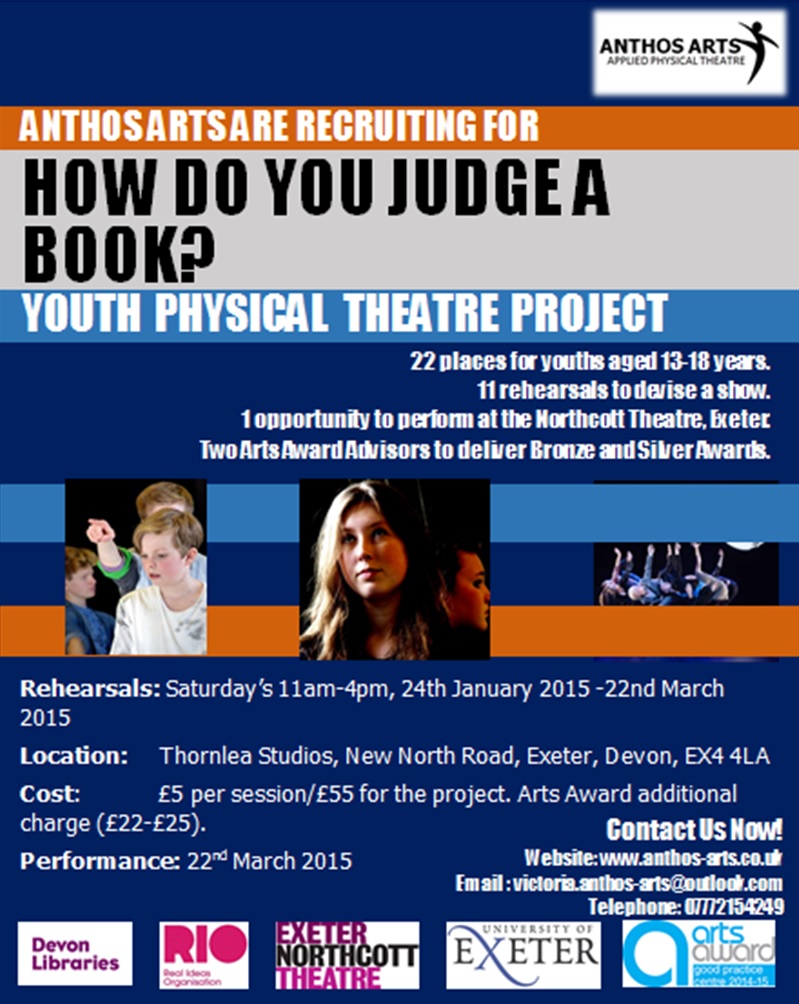 Are you based Exeter? Do you or the young people you work with want to perform on a professional stage? Our Good Practice Centre, Anthos Arts are now recruiting young people to get involved with The Poppy Project. This comprises of Letters Home (ages 7-11) and How Do You Judge a Book? (ages 13-18).
Letters Home is an assimilation of stories and pictures from local communities from the time of World War One. The result has produced Letters Home a nostalgic, light-hearted and uplifting piece, which explores and represents local voices. This youth drama project is open to anyone aged 7-11.
How do you Judge a Book? A youth theatre project for 13-18 year olds uses Physical Theatre and devised performance text to entertain. Set in early twentieth century, How do you Judge a Book is a powerful narrative that is filled with laughter, provoking questions, and a reminiscent soundtrack. While working towards an Arts Award – Discover, Explore or Bronze – young people will act, improvise, script and choreograph a project which will be performed at the Northcott Theatre on March 22nd 2015.
For an application form, please email Emma-Rose Payne at emma.anthos-arts@outlook.com and all the details are available on the Anthos Arts website.
Anthos Arts is an Applied Physical Theatre collaborative, working to bridge local communities in Devon. They make exciting professional art that blossoms from within the community and speaks to the community.