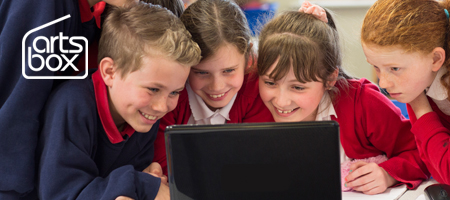 We are pleased to announce that Artsbox, a new free digital portfolio space and app, is now available to all UK schools.

Artsbox is a digital space and app for children and young people who are working towards their Arts Award or simply want to safely record their arts experiences in one place and share them with others.

Artsbox helps Arts Award advisers and teachers to support young people and assess their progress. Young people working towards an Arts Award can use Artsbox to collect evidence and create a digital portfolio. Young people can upload video, audio, photographs and documents to record their creative journey. The free Artsbox app means they can collate and share arts experiences on the move.

To help you get started, watch our brief 'how to' guides and see what people who are using Artsbox have to say in this short film.
We're offering teachers the chance to win an iPad for registering with Artsbox.
Register now at www.artsbox.co.uk
External Web Sites