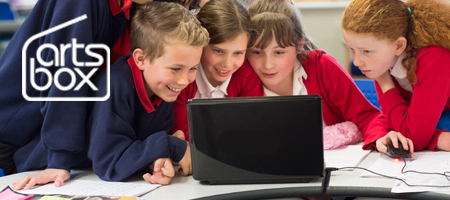 Artsbox is Closed
Artsbox closed in 2018 and all registered users received a notification directly from the Arts Award team about the closure. All data stored in Artsbox was deleted from the host platform in May 2018 with Trinity keeping a copy of all data in a secure offline environment until 30 March 2019.
If you were a registered user, you will have received information telling you the last possible chance to retrieve data in relation to an Arts Award portfolio held on the site was 30 March 2019. This deadline has now passed, and Trinity can now confirm this data has been permanently deleted. Please note this action is not reversible.
The Arts Award team have developed guidance on developing portfolios using alternative online platforms. For more information, please visit the Arts Award Blog. Please be advised however that centres are solely responsible for checking that any website or platform they use meets all privacy, data protection and child protection policy standards and requirements in place at your organisation, so please ensure you carry out your own checks.
If you have any further questions in relation to your Arts Award delivery through Artsbox, please contact us on artsawardenquiries@trinitycollege.co.uk
Useful resources
Platforms for digital portfolios guide