Shakespeare Challenge Arts Award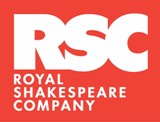 We are delighted to be working with the Royal Shakespeare Company to offer Shakespeare Challenge Arts Award, an exciting programme for those interested in exploring Shakespeare through Arts Award at Bronze level.

2009-2010 saw a successful pilot with 10 schools, and the Shakespeare Challenge Arts Award is now available to all Arts Award centres.

Registered Arts Award centres can take part in the Shakespeare Challenge Arts Award by:
completing a registration of interest form (you will need your Arts Award centre number) click here
downloading the guidance documents
following the Shakespeare Challenge programme using the toolkit examples and checklist
selecting the Shakespeare Challenge option when you are requesting a moderation, and when confirming individual young people's names for this moderation
accessing the portfolio templates and planning resource from the related resources section of this page
Not an Arts Award centre? Click here to find out about registering a centre.

Your moderator will check that the Shakespeare Challenge programme has been followed fully for each section of the Award. A letter of endorsement from the RSC's Artistic Director, Gregory Doran, will be sent to each young person along with their Arts Award certificates.
Stand up for Shakespeare
The Shakespeare Challenge recognises the approach to teaching and learning Shakespeare as celebrated through the RSC's Stand up for Shakespeare Manifesto. The aims of this campaign were to encourage more young people to Do Shakespeare on their feet, See Shakespeare Live and to Start Shakespeare Earlier.
For more info on the Stand up for Shakespeare campaign read our case study on Wesley College
To speak to one of the RSC's specialist education team
call 0844 800 1113
Arts Award also works closely with Shakespeare Schools Festival.
Click here for our briefing on how you can link the two programmes.