We're delighted to be returning to MozFest this year
This inspiring annual festival of the web and all things digital is hosted by the Mozilla Foundation and will take place at Ravensbourne in London on 29 and 30 October. If your centre is keen to find out more about digital arts, get inspired by digital artists and have a go at some digital making then this is the event for you! Or you can submit a proposal to facilitate a session and share your digital arts expertise - deadline: 1 August.

This year we're excited to be producing the digital arts and culture space at the festival, set to welcome over 2,000 visitors across the weekend. We'll be creating Arts Award pathways for young people and their centres to follow both at the festival and in the lead up to the festival. With youth tickets at just £3 and teachers going free, it's an ideal opportunity for young people to immerse themselves in over 200 different sessions featuring digital technology, digital artists and makers and arts organisations.

We are working closely with Tate who will be hosting a digital exhibition at Mozfest. This will follow an open call to artists and digital makers to submit work this summer. As well as experiencing the exhibition at the festival, young people will have the chance to meet some of the shortlisted artists and makers, perfect Arts Award activity for experiencing the arts as audience members and being inspired by artists!

We'll be supporting centres to prepare for MozFest by mapping a range of digital arts opportunities alongside Arts Award at all levels in the coming months. Why not get started on a digital Arts Award journey with us and finish it at the festival? Register here to be updated with information or to find out how to book a place for your centre.
To read more about our arts and culture space at Mozfest 2016, or to find out how you can submit a proposal to run a session with us at the festival, click here.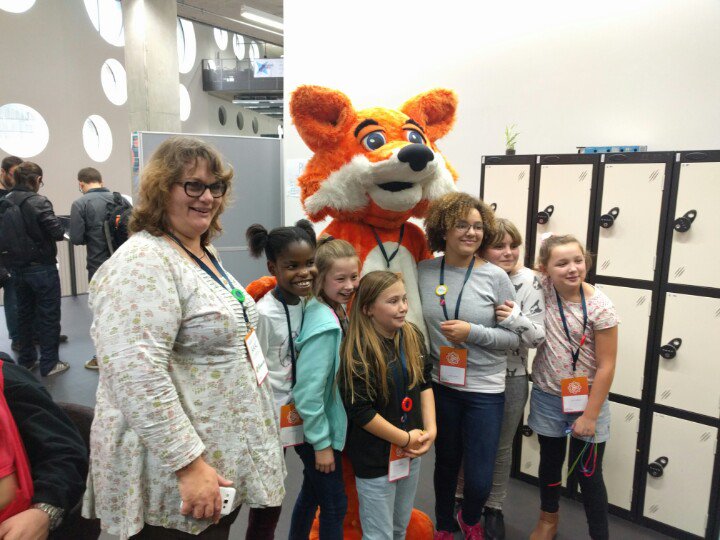 MozFest 2015 participants